About Us
Amber Grove Place is located in the beautiful neighborhood of Amber Grove, in Chico, California.
We are proud of our reputation for being one of the most progressive memory care communities in Northern California. Our highly creative team has put together programs that bring skilled and talented people through our doors, from local memory care experts conducting informative seminars, to world class touring performing artists, to highly original field trips.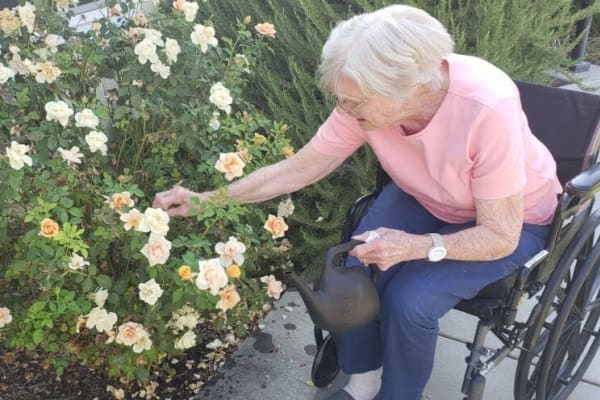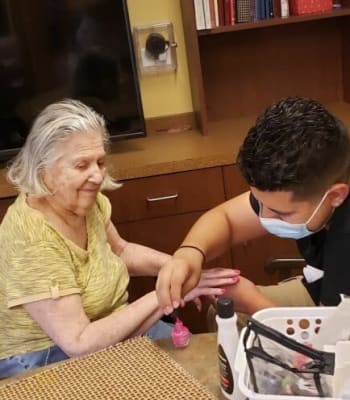 Our person-centered activities have been designed to help rekindle memory, bring joy, and foster levels of interaction, often out of reach with traditional care models.
At the heart of Amber Grove is a thriving student intern program through our partnership with California State University, Chico. Our young people bring a fresh outlook and a passion to serve, and many of them stay on to become permanent staff members. This ongoing infusion of youthful enthusiasm benefits our residents, families and everyone connected with Amber Grove.
As a Memory Care community, we are 100% dedicated to serving the needs of individuals with Alzheimer's and other dementias. Our guiding purpose is "To protect, engage and love." We achieve this by providing the highest standards of care, along with comfort and support to our residents and their families.